Let's Get to Know Poipu!
Poipu Beach is one of the worlds most popular resort destinationsThis condo reference guidewill give you an overview of each of the major resort projects in the area.
Whether you are searching to find that perfect second home purchase or simply doing a bit of research before making your next vacation rental booking, this directory will help you understand the features and amenities of each resort property.
By clicking the name of each project, your will be redirected to a of all active listings within that complex! Have fun looking and be sure to save you searches and come back often!
With a total of 8 buildings and 82 units, most are one bedroom floor plans located on the first, second and third floors in a total of nine buildings. Top floors have open beamed ceilings and some have a storage loft area that many owners have retrofitted to a convenience loft bedroom. Buildings 1,2 3 and 6 have the best ocean views. The higher you go the more blue pacific you can see. This property is well located with access to the Poipu Kai Tennis Clb and Pool, the on site restaurant and a very short walk down the greenbelt path to the beach.
Regency
Regency Villas
Poipu Kai Villas
Manualoha
Makanui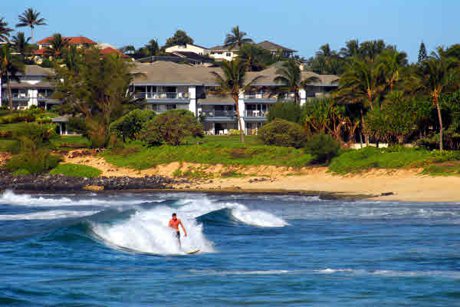 Poipu Sands is one of six condo projects within the Poipu Kai Resort Community. It is located at the easternmost end of the Poipu Beach Visitor Destination Area. You will find a selection of one, two and three bedroom floor plans in a total of five buildings.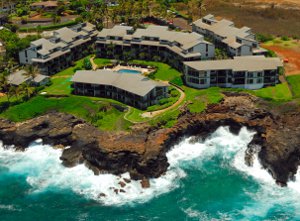 The Makahuena was built in 1980 and is one of the few pure oceanfront condominium resorts in the Poipu Visitor Destination Area. There are five buildings of various two and three bedroom plans. Practically every unit has some view towards the ocean. Poipu Makai
Poipu Palms
Sunset Kahili
Poipu Shores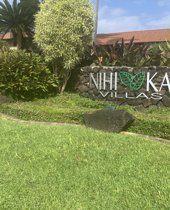 was built in 1980 and comprises 70 total condominium apartments in 8 separate buildings. What people love about Nihi Kai is that it is so close to the beach park, the center of activity in Poipu Beach. Each unit has at least two bedrooms and there are some excellent ocean views from many. Panoramic vistas characterize views from Building 8 at the highest elevation. End units are generally larger in size and there are several floor plans both single and double levels.

is a shining jewel in the heart of the Poipu visitor destination. It offers 333 one a a few two bedroom condominium apartments nestled amidst a lush botanical garden. Built in the real old style the structures are characterized by double pitched rooflines, white board a baton siding and louvered windows to maximize the tradewind flow.What owners love are the exotic cactus gardens and rare orchid collections that you will find under a canopy of monkey pod and royal poinciana trees planted over a hundred years ago.Koloa Landing
Pili Mai
Poipu Kapili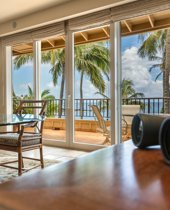 38 units in two ocean facing buildings, this intimate little resort, rarely offers up many buying opportunities. Building One is directly situatted on the ocean front about 22 feet above sealevel with a south, southwest orientation. Building two is set back next to the pool and generally has an east, south east orientation. All enjoy amazing views to the ocean. Check back often or sign up with an account for immediate notification as new listings are entered.Kuhio Shores
Prince Kuhio